Rust & Calcium Stain Removal Services in Louisville, KY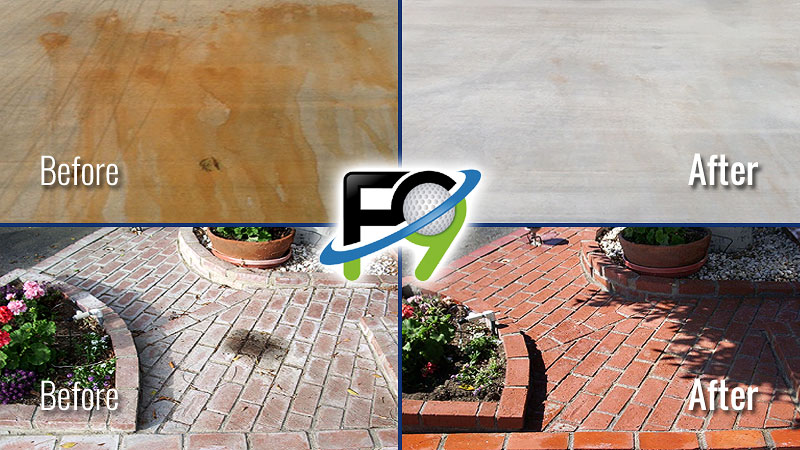 Stubborn Stains Have Met Their Match
No Stain is Too Tough for Us
Rust and calcium stains are a common problem in the Louisville area. These kinds of stains are notoriously difficult to remove, and the results often leave much be desired.
Good news! HurriClean has the heavy duty rust & calcium stain fighting power you're looking for. The combined strength of our cleaning expertise and the F9 family of products will get the job done right!
Rust & Calcium Stain Removal erases the toughest stains from Concrete, Brick, Siding, Stucco, Roof Shingles, and more!
Rust & Calcium Stain Removal erases toughest stains from Concrete, Brick, Siding, Stucco, Roof Shingles, and more!
Rust & Calcium Stain Removal

for Louisville, KY Homes & Businesses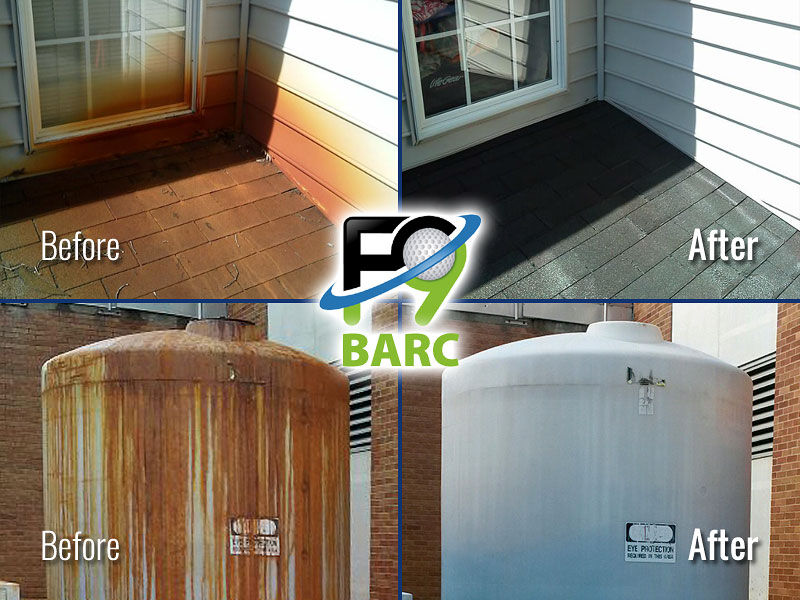 Rust stains are notorious for looking absolutely awful, and for just how difficult they can be to effectively remove. Leave it to the pros at HurriClean to rid your Louisville area property's exterior of unsightly rust stains. We use a specialized rust stain remover called F9 BARC to tackle even the nastiest looking rust stains.
F9 BARC has earned it's reputation as "The World's Best Rust Stain Remover". It works wonders on the most tough-to-get-rid-of stains.
F9 BARC effectively removes:
• Rust Stains
• Battery Acid Stains
• Fertilizer Stains
• Irrigation Stains
F9 BARC is ideal for all types of surfaces:
• Concrete & Asphalt
• Stucco & Brick
• Rubber Surfaces
• Vinyl Siding
• Roof Shingles
• Much more!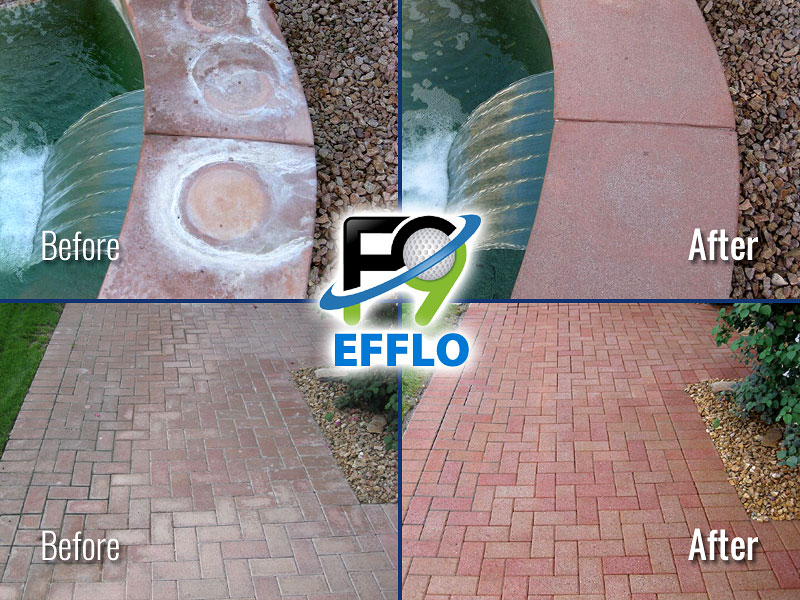 Calcium deposits (AKA "efflorescence") on brick, stone, and concrete surfaces are a common problem in the Louisville, KY area. The calcium buildup is a result of mineral residue being left behind when hard water evaporates. Over time, this residue accumulates to become a slippery and unsightly white-colored stain.
F9 EFFLO is our weapon of choice in the fight against calcium stains. It reverses and eliminates stains caused by mineral deposits.
F9 EFFLO effectively removes:
• Efflorescence
• Mineral Deposits
• Mud & Clay Stains
• Copper Stains
F9 EFFLO is ideal for many surface types:
• Concrete Surfaces
• Brick Pavers
• Stone & Masonry
• Tile Surfaces
• Concrete Coatings
• Asphalt & more!
A Louisville, KY Tradition of Exterior Cleaning Excellence Since 2005
HurriClean has been Louisville's most trusted Pressure Washing Company for over a decade. We specialize in all facets of Power Washing and Soft Washing for Residential & Commercial clientele in Louisville, KY and surrounding areas of Kentucky and Indiana, including:
• Anchorage, KY
• Clarksville, IN
• Crestwood, KY
• Floyds Knobs, IN
• Goshen, KY
• Highlands, KY
• Jeffersontown, KY
• Jeffersonville, IN
• La Grange, KY
• Louisville, KY
• Middletown, KY
• Mt. Washington, KY
• New Albany, IN
• Prospect, KY
• Shelbyville, KY
• Sellersburg, IN
• St. Matthews, KY
• Taylorsville, KY
Not sure if we service your area? Feel free to contact us to find out. If we're not able to be of service to you, we'll be happy to connect you with a reputable service provider in your area.
Get a
FREE Quote

for Pressure Washing Services in the Louisville, KY Area
It's quick & easy to obtain a FREE Estimate for any of our services! Whether it's time for your regular cleaning, or if your property needs a complete overhaul, please don't hesitate to take advantage of the convenient contact methods listed below. Thank you for your interest in our services. We look forward to hearing from you!
PRIVACY POLICY: Any and all information submitted is intended for the sole use of HurriClean Exterior Cleaning & Restoration and will not be shared with any third parties without your express permission and consent.
PRIVACY POLICY: Any and all information submitted is intended for the sole use of HurriClean Exterior Cleaning & Restoration and will not be shared with any third parties without your express permission and consent.
More Great Ways to Protect & Beautify Your Louisville, KY Property: